EVC kit is the universal tool for setting up, simulating and checking ISO15118 communication protocols (PWM/PLC).
EVC-Kit is suitable for setting up AC charging stations (EVSE) according to the usual standards.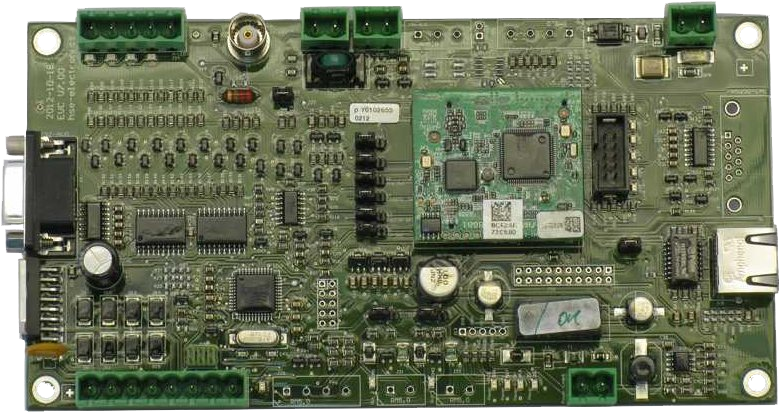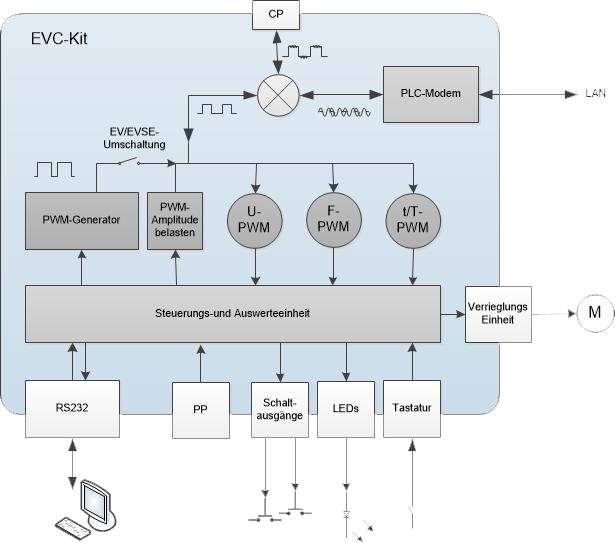 The EVC kit is a simulation environment for communication protocols that enables the visualization and verification of electric vehicles (EV) and charging stations (EVSE). The EV07 kit implements the latest versions of the communication protocols. Upcoming changes will follow with regular SW updates.
Applications:The
kit is an ideal environment for building system know-how in relation to the current state of standardization according to ISO15118.
Automakers can use the system to simulate typical EVSE behavior and review early protocol implementations on the EV side.
Conversely, charging column manufacturers can use the simulation of typical EV behavior to verify their EVSE application and build charging systems.
Renowned manufacturers of charging stations use the EVC kit in their systems.

Features
Simulation of communication protocols between EV and EVSE systems via a real PLC / PWM link
PLC communication according to HomePlug GreenPhy (QCA 7000 according to ISO15118, IEC 61851, DIN 70121)
PWM generation: frequency / pulse width adjustable (+- 10% 1kHz according to SAE J1772 / ISO 61851-1)
PWM Measurement: Frequency and Pulse Width
Generation of CP voltage +/-12V
Measurement of CP voltage +U and -U
Setting the CP resistance between 3 – 12V
Measurement of PP resistance
Control of two motors via an H-bridge (each 12V 1.8A secured)
Reading of connected limit position switches
Vehicle interface TCP / IP ISO 15118-2
Software stack according to ISO 15118 standard
Operation of the system according to SAE J1
772,IEC 61851-1 via RS232
Two outputs hedged with 0.5A
PC software (optional).
Dimensions (L/W/H): 190x100x20mm
Weight: 140g
Operating temperature: 0-60°C
Relative Humidity: 15% – 70% Input Voltage: 8-16V DC
Power consumption: approx. 3W